Back in 2022 in person, the Banff Festival offers a program that will take us to the four corners of the world and different disciplines, including mountain biking with Kilian Bron.
While many film festivals have been cancelled or held only on the Internet in the last two years, this will not be the case for the Banff Film Festival, which will be back in person starting March 2 and lasting three weeks. Until March 25, seven films will be shown in several cities across France.
From the Pacific Ocean to Nepal via Turkey, Iran, Switzerland, Alaska and the Maurienne, the productions will obviously have the mountains in common. "For the activities, the Festival offers skiing, highline, mountain biking, climbing but it is mostly stories of men and women driven by the desire to surpass themselves, the pleasure to meet other cultures or to protect our environment. 2h30 of images for a good dose of inspiration and change of scenery" explain the organizers.
If you want to book your tickets for this 2022 edition (see all dates at the bottom of this article), tickets are still on sale since January 20th on the festival website.
Films in the program :
FOLLOW THE LIGHT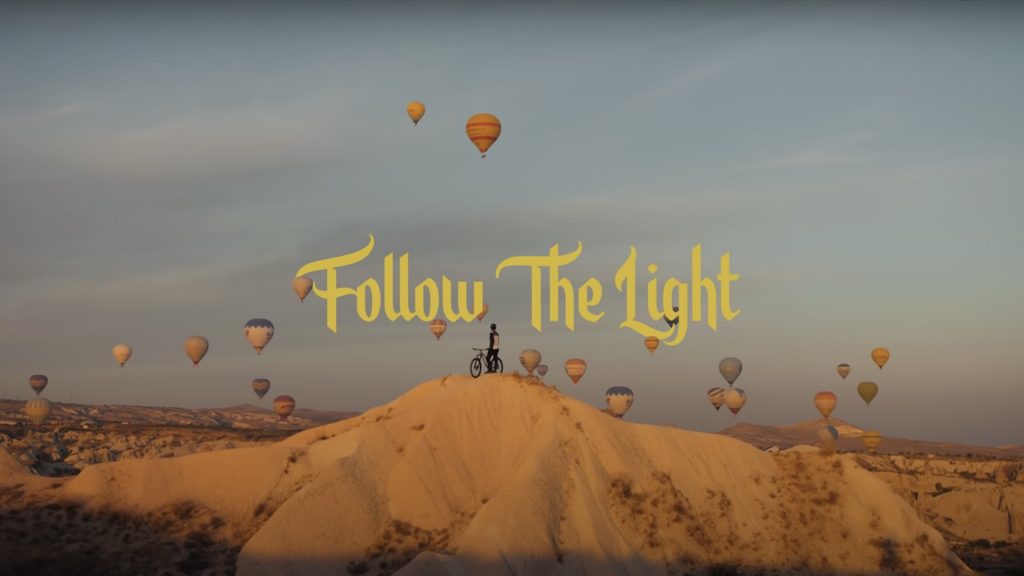 A project realized in a very particular atmosphere and guided... by the light. From the sunset on the canyons to the illumination of the hot air balloons, passing by the muffled atmosphere of the Middle East... embark with Kilian Bron, Pierre Henni, Pierre Dupont and JB Liautard in this colored adventure.
Andorra - 4 min - Mountain bike
ARVES-EN-CIEL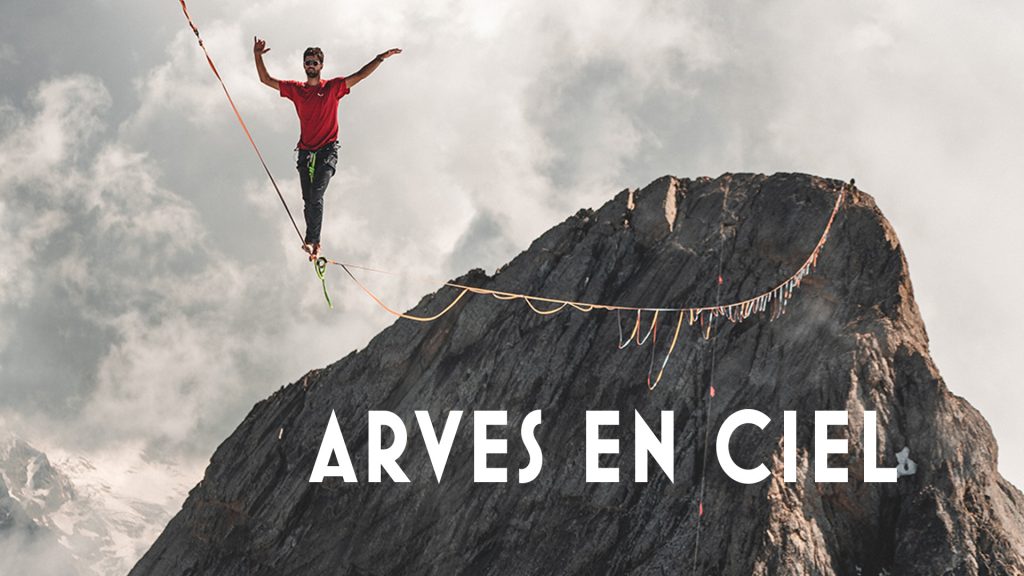 Walking on a 480 meter highline between the mythical Aiguilles d'Arves. This is the crazy dream of Camille and Antoine, two mountaineering and highline enthusiasts. Arves en Ciel tells the story of a beautiful human adventure through the unfolding of this incredible project that mobilized a whole team of enthusiasts.
With Camille Le Guellaut, Antoine Cretinon and Théo Sanson
(special Banff Festival version) - France - 17 min - Highline
FOREIGN NATIVE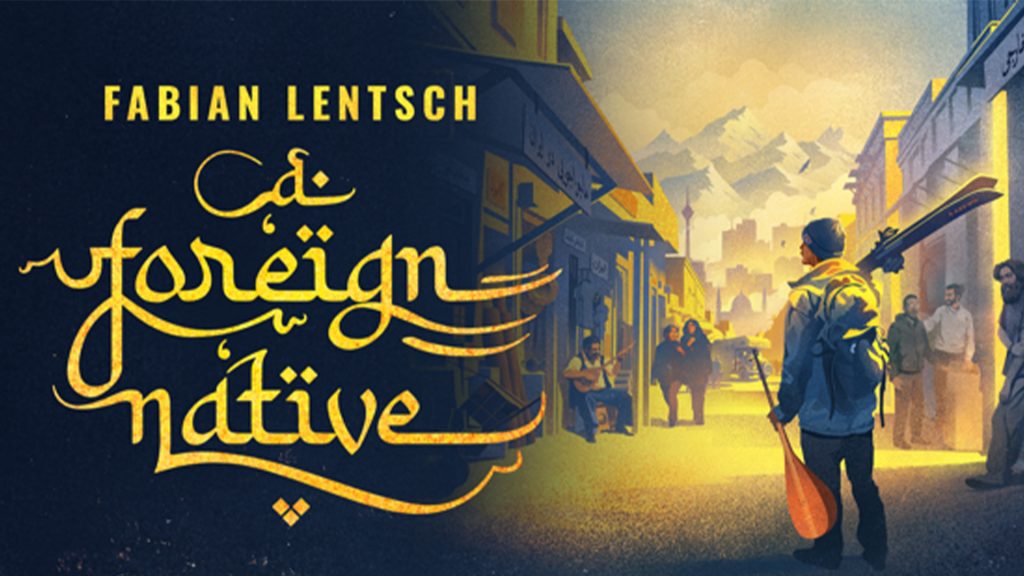 Fabian Lentsch, free skier from Austria fell in love with Iran during a trip. He decided to move there for a year to learn its language, its music, to immerse himself in its culture and to ski its immense playground. With the help of his Iranian friends, Fabian overcomes all the logistical difficulties of his installation but the Covid strikes and the country closes, the adventure becomes quite different.
With Fabian Lentsch Sina Shamyani and Reza Saharkhiz
(special Banff Festival version) - Austria 49 min - Ski/Culture/Iran
IF YOU GIVE A BEACH A BOTTLE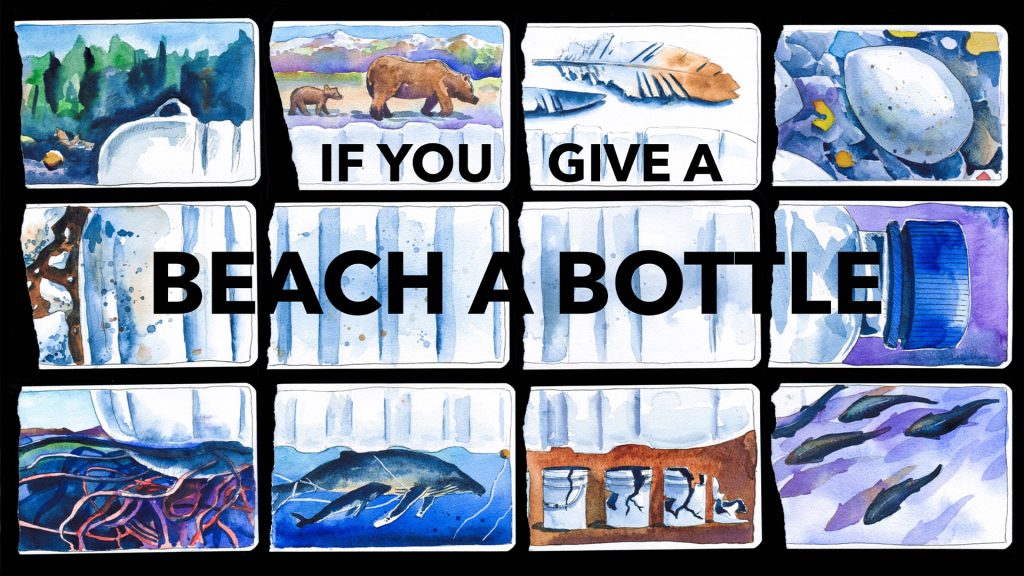 Inspired by a picture book, Max Romey explores a remote beach off the coast of Alaska in search of marine debris. What he finds is a different story.
A film about the preservation of our environment.
With Max Romey
USA - 5 min - Environment
DREAM MOUNTAIN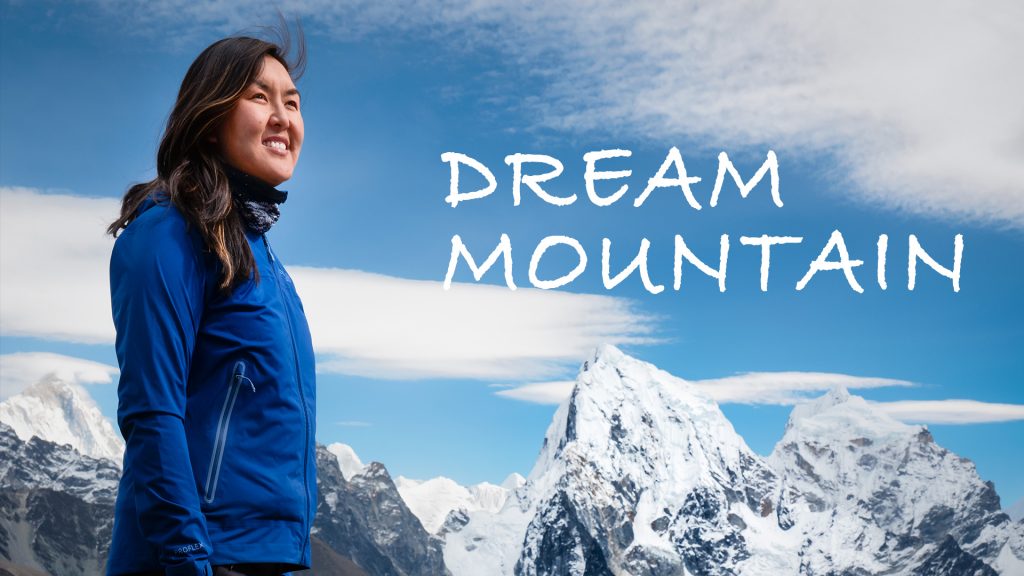 Portrait of Pasang Lhamu Sherpa Akita, high mountain guide, accomplished mountaineer, committed humanitarian but above all mother. She tells us about her daily life, the challenge of being a woman guide in Nepal, what becoming a mother has changed, the difficulties she has had to endure and which have only reinforced what the mountains mean to her. Filmed in sublime Nepalese landscapes.
With Pasang Lhamu Sherpa Akita
USA - 18 min - Mountaineering/Women/Nepal
INSIDE - A HOLE NEW SKI EXPERIENCE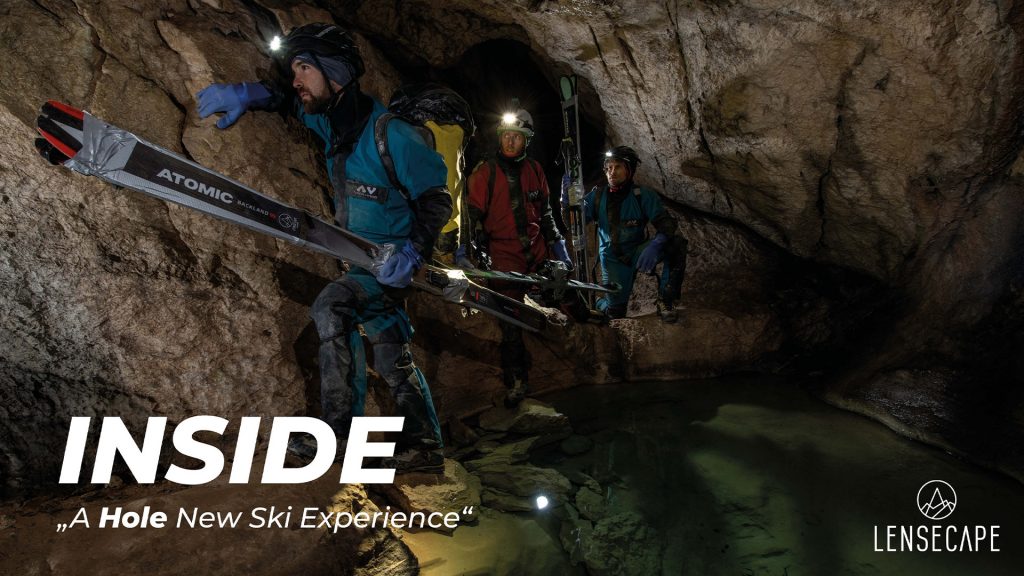 It starts with an incredible ski descent through natural caves on the Grand Ferrand, in the Dévoluy massif, and continues in Slovenia, where our intrepid skiers decide to cross a huge cave, at their own risk. An adventure that goes from anguish to laughter.
With Andreas Gumpenberger and Stefan Ager
Austria - 11 min - ski
SWISSWAY TO HEAVEN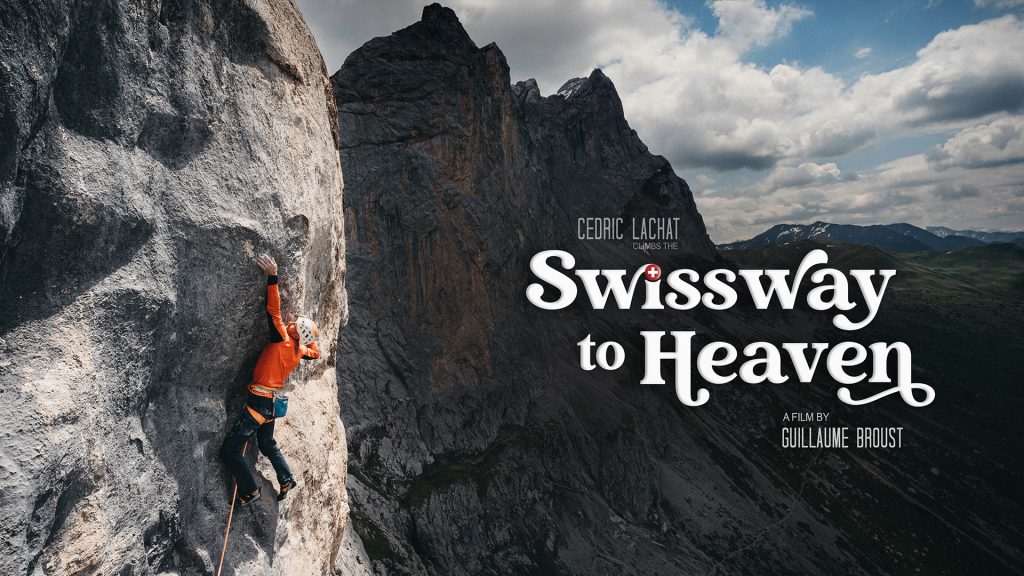 Switzerland is a real paradise for climbing. It is also the country where Cédric Lachat was born and raised. With his unique sense of humor and unbridled enthusiasm, Cédric shows us the beauty and wonder of five emblematic peaks and mountain ranges: the Eiger, the Gastlosen, the Wendenstöcke, the Lauterbrunnen and the Rätikon.
With Cédric Lachat, Nina Caprez, Tobias Suter, Mélissa Le Nevé and Fabien Dugit (special Banff Festival version) - France/Switzerland - 30 min - Climbing.
- March 3 | Nantes | UGC Ciné Cité Atlantis
- March 4 | La Rochelle | Cinéma CGR La Rochelle les Minimes
- March 7 | Bordeaux | The Festival
- March 7 | Annecy | L'Auditorium Seynod
- March 8 | Annecy | L'Auditorium Seynod
- March 9 | Pau | Cinéma CGR Pau Université
- March 9 | Pathé Chambéry
- March 10 | Gaumont Wilson
- March 10 | Pathé Grenoble
- March 11 | Montpellier Gaumont Montpellier Multiplexe
- March 11 | Sallanches | Ciné Mont-Blanc
- March 14 | Nice | Pathé Lingostière
- March 15 | Marseille | Cinéma Le Prado
- March 16 | Pathé Valence
- March 17 | Lyon | UGC Ciné Cité Internationale
- March 18 | Clermont-Ferrand Cinéma CGR Clermont-Ferrand Le Paris
- March 18 | Dijon | Cinéma Olympia
- March 21 | Paris | UGC Normandie
- March 21 | Lille UGC Ciné Cité Lille
- March 22 | Paris | UGC Normandie
- March 23 | Nancy | Caméo Saint-Sébastien
- March 25 | Pathé Belfort