During the last Millet Rise Up Camp, several mountain enthusiasts met in Chamonix to try ice climbing. Here are some photos of this event.
At the beginning of December, the Rise Up Camp 2021 was held in Chamonix. Organized by Millet (in partnership with Polartec, which was celebrating its 40th anniversary), this event brought together several mountain enthusiasts, selected by Millet after a draw. In addition to these lucky winners, Millet influencers and athletes from France, Germany, Austria, Switzerland, Italy and Spain were also present from 6 to 12 December for a week dedicated to ice.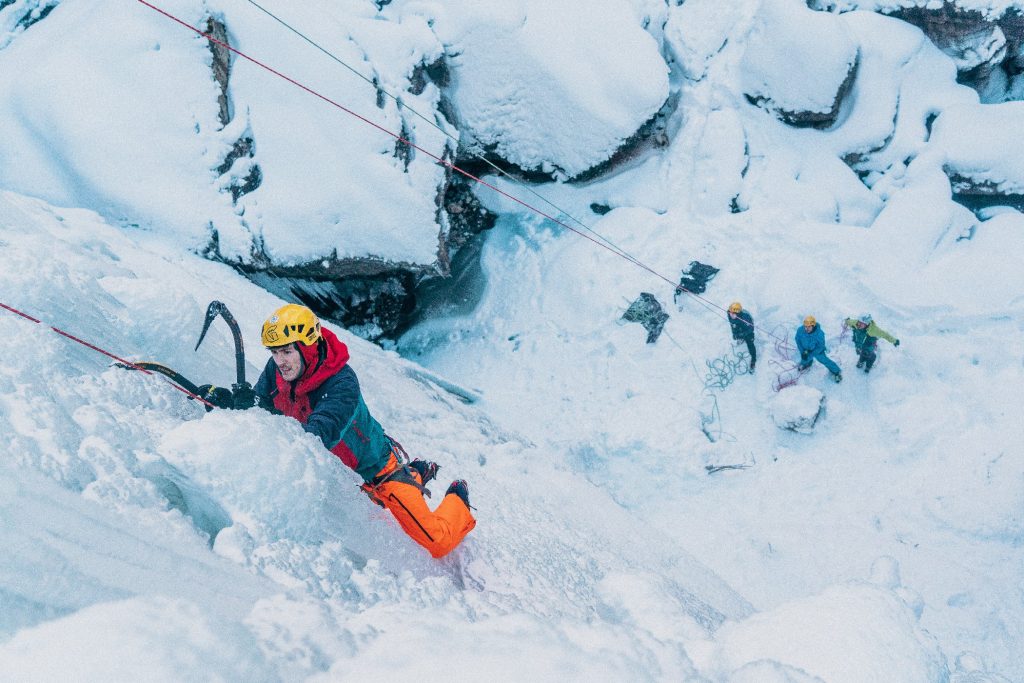 "The participants were able to try their hand at ice climbing with the help of members of the Compagnie des Guides de Chamonix. Equipped with Millet and Polartec products, the mountain enthusiasts were able to talk to professional mountaineers from the Millet team such as Symon Welfringer, Lorenz Frutiger, Philipp Brugger, Francesco Ratti and Ekaitz Maiz. This was an opportunity to get valuable tips on how to climb icefalls and improve your mountaineering skills.
Millet and the tribute to Stéphane Brosse
A major figure in ski-mountaineering in the 2000s, Stéphane Brosse died in 2012 after a cornice broke on the Aiguille d'Argentière while he was attempting to cross the Mont Blanc Massif in two days. His partner Millet recently paid tribute to him on the occasion of the brand's 100th anniversary in this film to be discovered below. Stéphane Brosse will have marked a whole generation of skiers thanks to his performances in races, his pure ethics of the mountain and his human values.
Millet: 100 years of existence
This year, Millet celebrates its 100th anniversary. A story that began in the 1920s with Marc and Hermance Millet, natives of Savoie and manufacturers of shopping bags and musettes for the customers of their grocery store near Lyon. The Millet family business returned to the top in Annecy and was taken over in 1945 by their children René and Raymond. With the help of Louis Lachenal, they designed the first mountaineering backpacks, including the one he wore in 1950 on the summit of Annapurna, the first 8,000-metre peak conquered by man. Millet was then propelled to the forefront of the international mountaineering scene, never to lose its leadership. The brand has always accompanied mountaineering and climbing figures such as Walter Bonatti, René Desmaison, Patrick Edlinger, François Damilano, Jean-Christophe Lafaille, Marco Siffredi and Yannick Graziani. The film below retraces the history of this mythical brand in a humorous way.
Photo credit: Luka Leroy