Mathéo Jacquemoud has recently returned to ski mountaineering competition and has recently participated in the World Championships and the Pierra Menta. The man who is also a high mountain guide talks about his career management, his life close to nature and his undying love for the mountains.
At the time we called him, Mathéo Jacquemoud was second on the Pierra Menta after two days. We don't know it yet, but the weather will force the organizers to cancel the third stage scheduled for March 10. Fog, rain, hail and gusts up to 100 km/h prevented the mythical ski mountaineering race from taking place normally. The athletes were therefore forced to rest for a day. A first in the history of the Pierra Menta. The four-time world champion and his teammate Samuel Equy will have to wait 24 hours before resuming the race on Saturday. "The first place is up for grabs", he explains, "but we could very well finish fourth or fifth too...".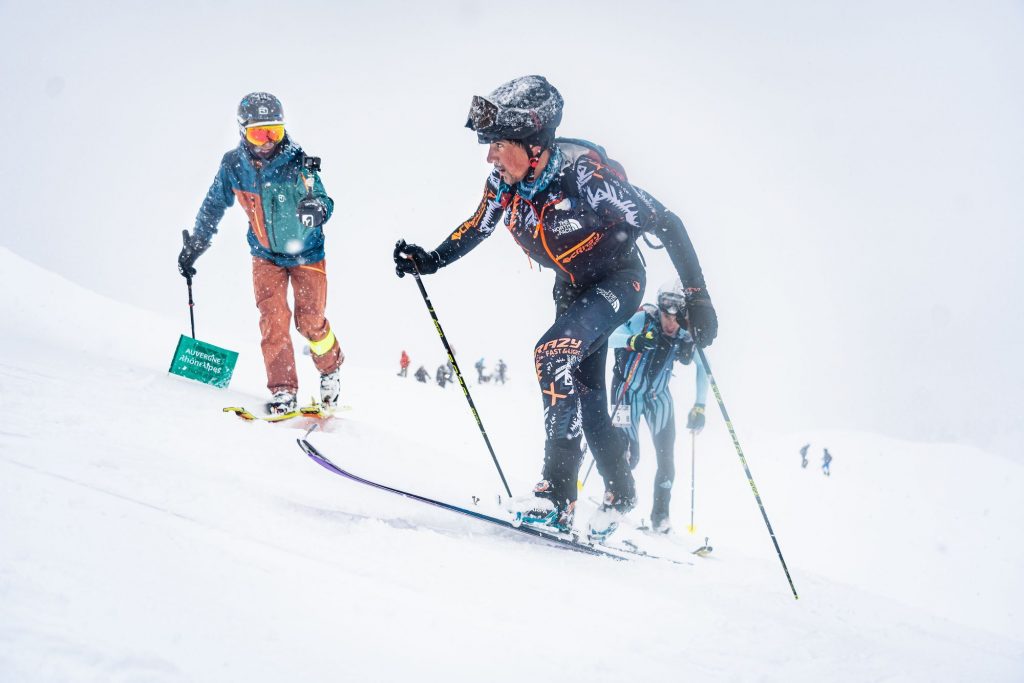 He will finally finish this 2023 edition in third place regretting "not having had the opportunity to express ourselves on the last shortened day". While waiting to find him on a next race or during an expedition, we asked the athlete The North Face to talk about managing his career with his role as a family man, his recent return to ski mountaineering and his environmental aspirations.
The return to competition
"Last year, I returned to competition after a five-year break. I was tempted to do it when I was the coach of the French ski mountaineering team. Finally, I decided to put a number back on and it also allowed me to find the training rhythm I was missing. But today, the performance doesn't have the same flavor. I prioritize certain races because I simply don't have the time to do everything. Now, I run for fun, but fun also includes playing up front. I don't have a definite date to stop racing. As long as I find pleasure in the races, I will continue knowing that ski mountaineering is coming to the Olympic Games in Milan-Cortina in 2026.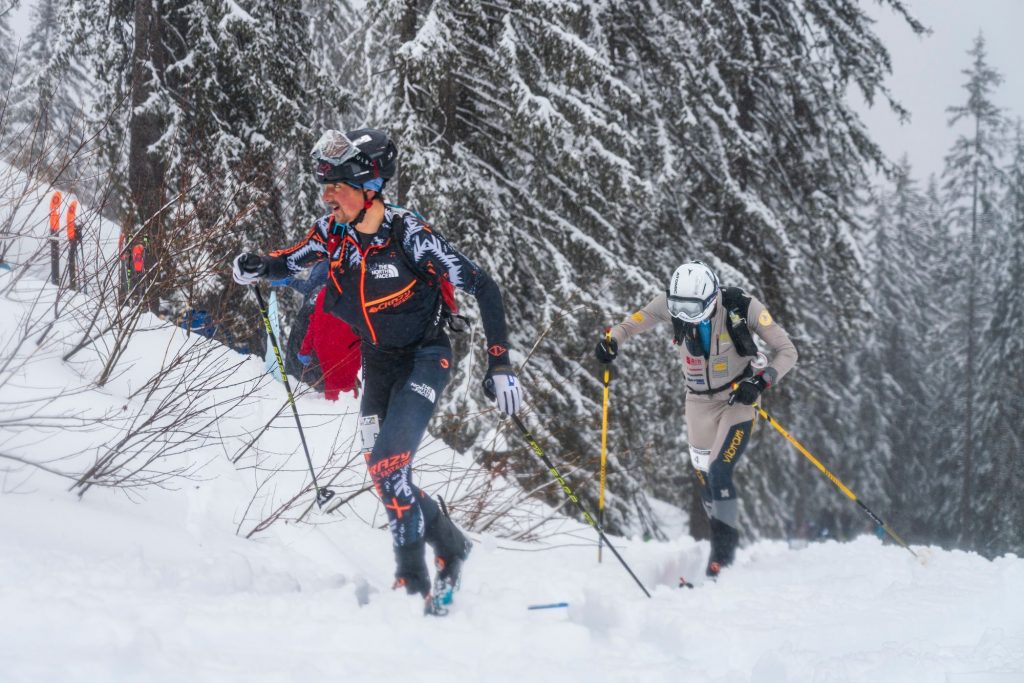 The results of the world championships
"At the World Championships in Boi Taull, Spain, we finished fourth in the team race with Samuel (Equy, his teammate). Clearly, it's a mixed result because we had the weapons to go for a bronze medal. It's not catastrophic either, but we didn't do the best race possible. I also think that our pair has the profile to perform better in the long distance world championship which will take place on March 25th on the Adamello Ski Raid. With Samuel, we are now well established. He helps me as much as I help him with race management. Maybe at the beginning of our sporting relationship, I could give a direction, but it is balanced today and he is as much a leader as I am in the duo that we form.
The life of a family man
"Clearly, it's not the easiest thing to deal with (laughs). But like I said, I don't consider myself to be at the top level anymore. I still have a good level, but it's not like before. I give my best on the races that suit me. That leaves me time for the family and for the rest. I also work as a guide and trainer at the ENSA (Ecole Nationale de Ski et d'Alpinisme), so I have to know how to manage all that. On a race like the Pierra Menta or the World Championships, I compete against athletes who are professionals at 100%, but that's not my case anymore.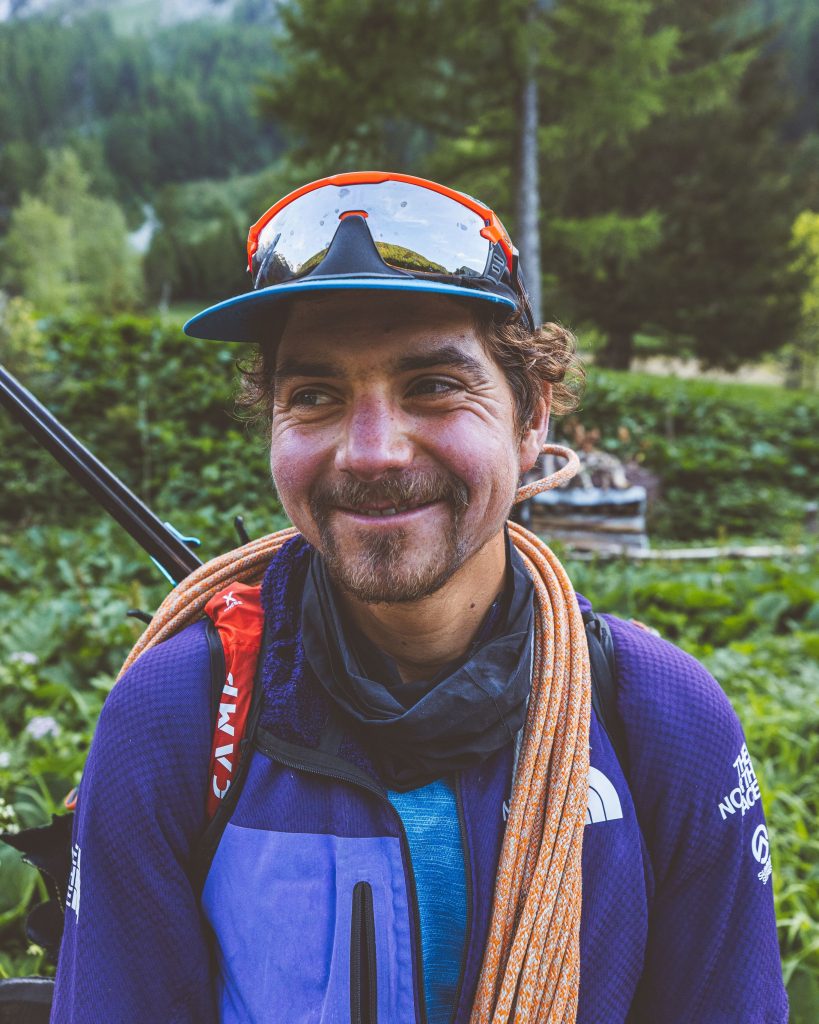 Support from partners
"The North Face continues to help me as does Julbo, another long-time partner. It allows me to still have this sports life for six months of the year. It's clearly a chance. I'm also happy that I'm not training in the summer anymore, but just doing sports for me, going to the mountains with my clients."
Its environmental awareness
"I don't say much about the environment because I don't consider myself in a position to give lessons. Obviously, I observe things with my job as a guide which allows me to be outside all the time. We have been seeing the change for a very long time because of global warming. Everyday, I do the best I can. For me, it's natural to eat locally, to have a garden, chickens, bees... I've always done it because I was brought up like that, being close to nature. I also try to change my clothes less often and not to have everything in duplicate. But it's clear that when you're a top athlete, you're far from exemplary."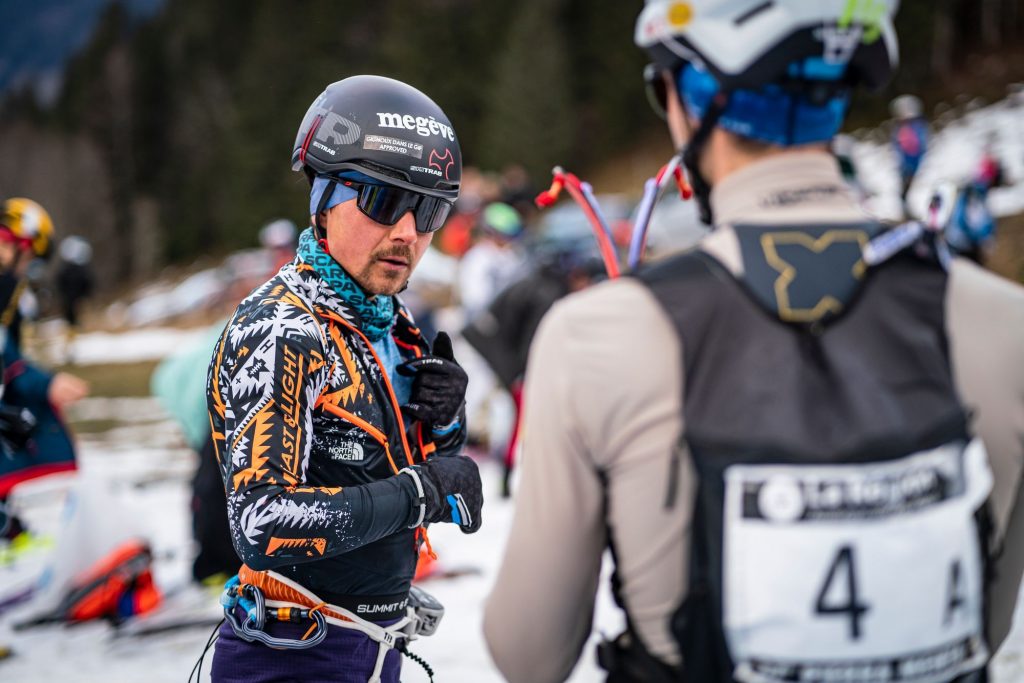 His action with the ACTS ("Collective Action of Transition for our Summits"): Mathéo had committed in 2020 like other athletes to reduce his global emissions by 10% each year.
"Yes, I had managed to keep the commitments I had made after signing the CATA. Afterwards, I don't calculate everything to the gram, but it's clear that it's also an objective to be more local and to show that another way of travelling is possible. As a professional athlete, we also have the role of discussing and exchanging with the brands that support us when we don't like certain actions. But I think they don't need us to change things. They are very well aware of the problem."
His crossing of the Mont Blanc massif with Benjamin Védrines
"This is the kind of project that has always spoken to me. When I was 17 or 18, I was already involved in this type of challenge, especially in the Ecrins. There, it took us 20 hours to do this 70 kilometer crossing and 7,300 meters of ascent. We had a great day. Basically, I'm more passionate about the mountains than the competition. Participating in events is a pretext to be able to evolve in the mountains.
 

 

 

See this post on Instagram