The Private Sport Shop ambassador teased his next documentary "Fuego" with this fabulous run in duet with the skier Victor Broquedis.
As we know, Kilian Bron and South America, it's a relationship that lasts for a long time now. The French rider loves to go on the trails of this continent, and has already made more than one video featuring the landscapes of Peru or Chile, when not those of Mexico, further north, but equally hypnotic.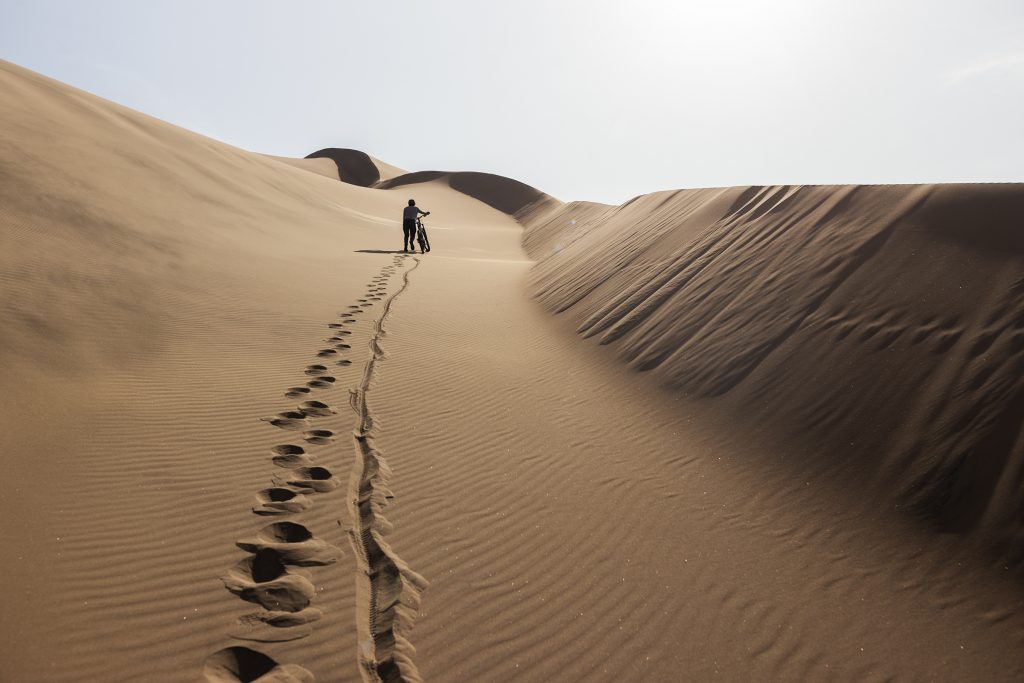 "In recent years, I've been spending a lot of time in South America," explained the Private Sport Shop ambassador in his latest book "Vertige Tout Terrain" unveiled last year. "I fell in love with Peru in 2016 but all the other countries on this continent intrigue me. Even more so when you find active volcanoes and glaciers." In Peru, it was in a sandy environment that the Commencal rider made part of his latest film "Fuego". While this documentary made during three months in South America should be unveiled within a month (and feature images of riding and meeting local people), Kilian revealed a short video shot on the highest dune in the world.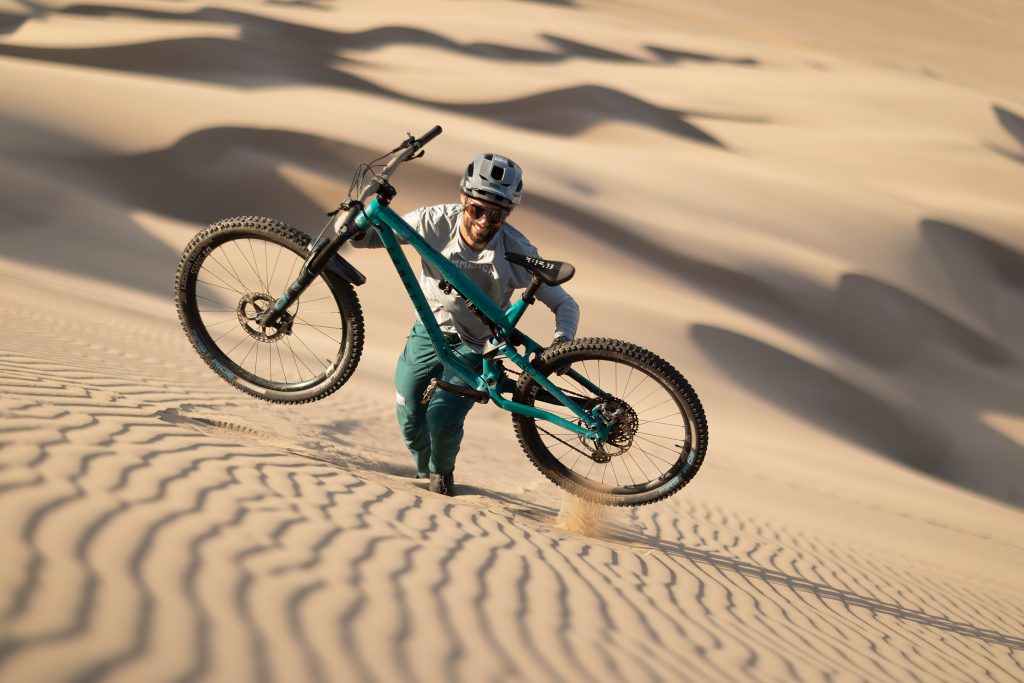 And it is with the skier Victor Broquedis (also sponsored by Commencal but for the spatulas) that Kilian Bron went to Nazca on the vertiginous sand slope of Cerro Blanco. This dune is simply the highest in the world and the French mountain biker had already had the opportunity to descend it in the first episode of his web series called "Mission". "The Cerro Blanco culminates at about two thousand meters of altitude" he explained then. "There we meet delicious scorpions, perfect to eat a little, but also huge condors that circle above us, waiting to see us dry out at the top of the dune."
No "drying out" for Kilian and Victor who descended this immense dune together in a perfect duo between skiing and mountain biking. The complete documentary of Fuego will be unveiled in preview on February 3rd in Annecy at the Pathé cinema.