World Champion this year for the second time in her career, Isabeau Courdurier tells us about her season, her impressive foot injury and the future of enduro.
It's hard for a pro MTB rider to miss the Roc d'Azur. The event is a must in the field and in addition to attracting thousands of participants, the event is also a reference for its huge exhibition of brands. The opportunity for the professionals of the discipline to meet at the end of the season, likeIsabeau CourdurierWe met on the stand of one of her sponsors. Based a hundred kilometers away, near Aix-en-Provence, the Private Sport Shop ambassador can breathe a sigh of relief after a season that saw her win a second world title after an intense duel with her compatriot Morgane Charre. She comes back for We Rock Sport on this eventful year and on the next season to come.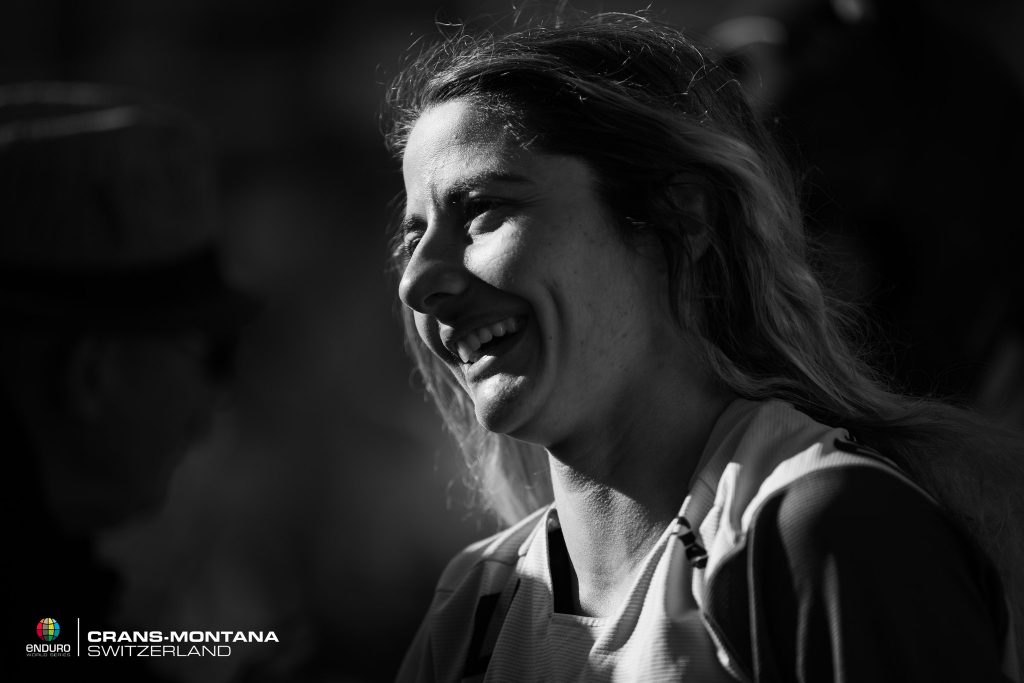 His second world title 
"I am obviously satisfied with my season, because it was not so easy with my foot injury (see below). The level has increased a lot in enduro. Today, you have to be ultra regular to hope to win. It's impossible to miss a race, because you immediately pay for it in the ranking. This year, Morgane really pushed me throughout the season. She has been very consistent and has always been in the best times in the stages. This rivalry with her and the other women on the circuit pushes us all to the top. It's good because it makes the discipline progress. It's the same thing in cross-country, the races are very close for the women and it pushes everyone up.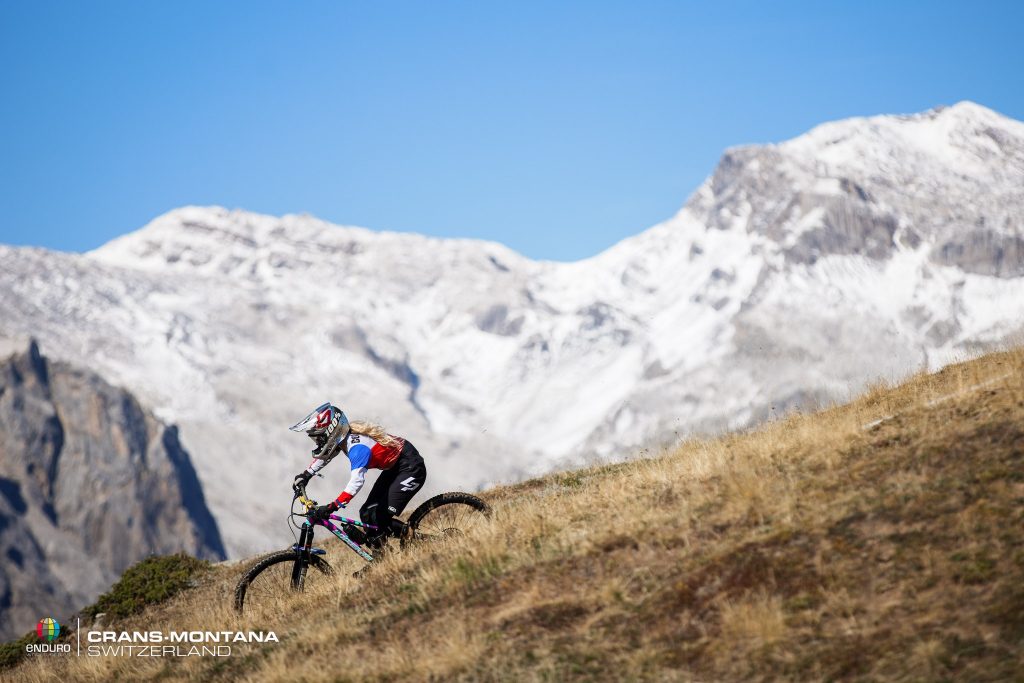 France's victory in the Nations Trophy
"I love this end-of-season event that brings together competitors under the colors of their country and not those of their sponsors as usually the rest of the year. In enduro, we don't start at the same time so there's not really a direct rivalry with the competitors. Even if we are opponents, everyone encourages each other. We push each other all year long, so when we are a team, we are even more united. We share the race, we try to know how we are going to drive on each stage, how we can build our strategy. Even if Morgane was my main competitor this year, I teamed up with her and Mélanie Pugin and we all gave it our all to win."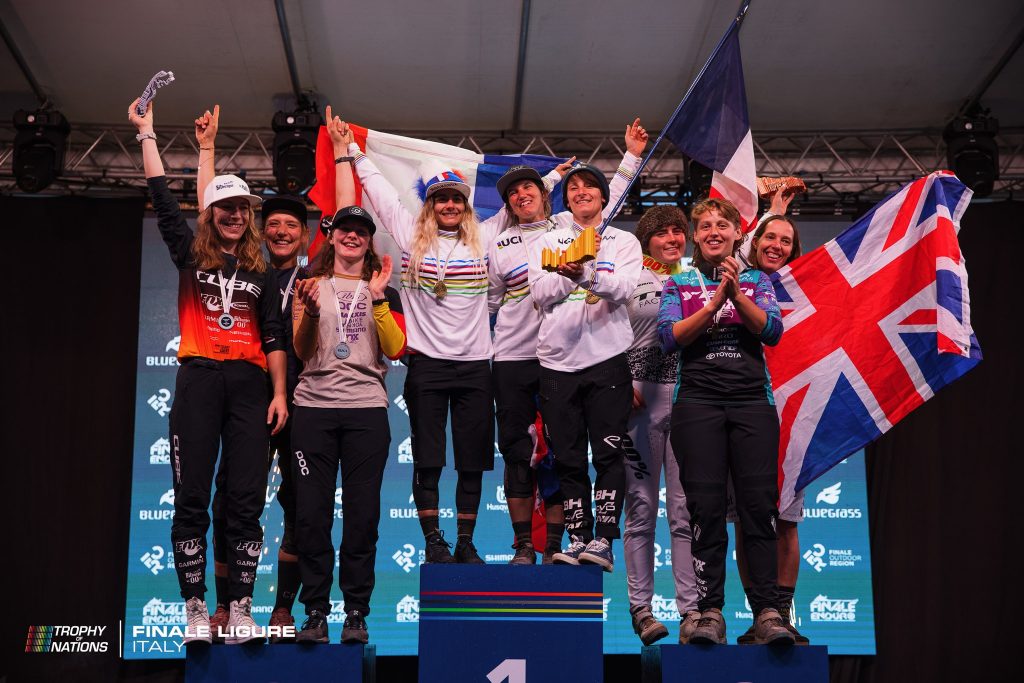 His foot injury during an e-bike race in Valberg
"It's obvious that this injury marked my year. The branch went into the top of my foot and completely pierced it. It came out the other side. I was lucky in my misfortune that it didn't hit any bones or tendons. It just damaged some nerves. At the moment, it is still a bit painful because my nerves are growing back even though my foot is now fully functional. It's an injury that causes me to cramp up, especially since in mountain biking you're on your feet for long periods of time. During the races of the season that followed my injury, I had to manage with this pain. My biggest satisfaction this year is my fourth place in Whistler one month after my mishap. I was really happy with this result. I had conditioned myself with my mental coach on the fact that I was going to be sore during the event because I was far from having fully recovered. In the end, fourth place was way beyond my expectations."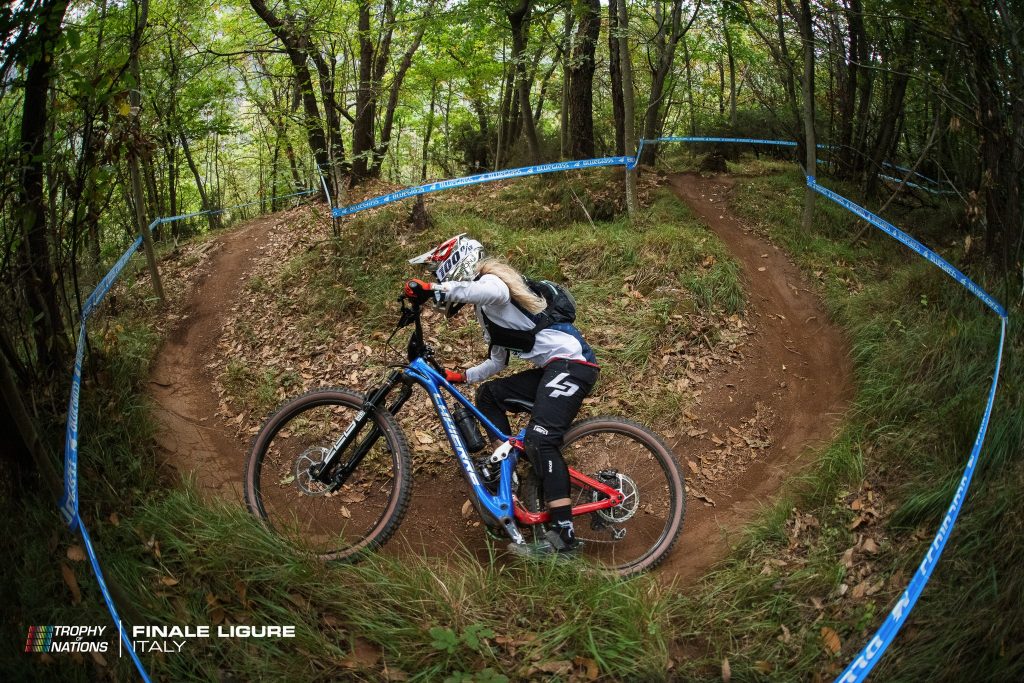 The off-season and the next objectives
"During the off-season, I like to take a break from competition. I'll take two or three weeks off with just a little running and trail running. And then I will quickly attack my preparation because we start early in March. Next season, there is also a big change with Discovery Sports which will be the new promoter and broadcaster of the MTB World Cups. For enduro, it will allow us to reach a wider audience. We are starting to talk about this discipline in more mainstream media and not only specialized on mountain biking. On our side, we will be able to benefit from the diffusion that downhill and cross-country mountain biking had. This will allow us to get a little more media exposure. As for my athletic goals, with everything that has happened to me in the last two seasons, I have come to understand that the plan I had in mind at the beginning doesn't always work out the way it was intended. I just want to feel good physically and in my head. The goal is to be at 100% by the time I hit the stages."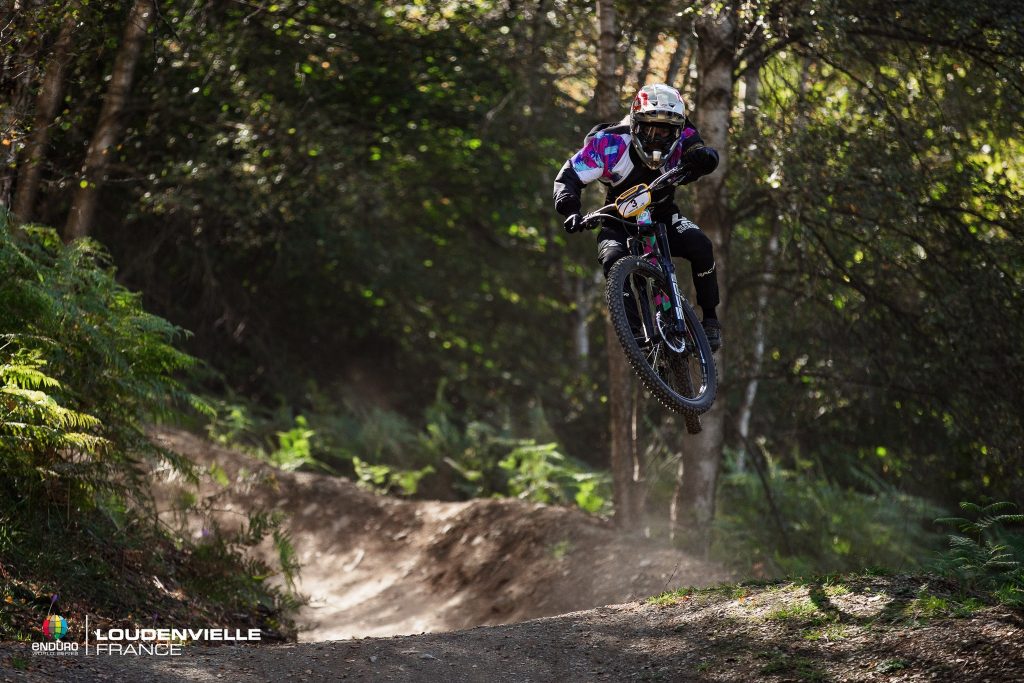 The support of Private Sport Shop
"I do a lot of different sports and that's why it's a real plus to be supported by Private Sport Shop. In addition to the fact that I practice almost all cycling disciplines, I do ski touring, snowboarding or even surfing as I did before the Crans-Montana event in Switzerland on the artificial wave of Alaïa Bay. Yes, I never really stop."