It's back to school! Here we are, summer is coming to an end, and the start of the new year is just around the corner. Did you miss the weights, the outdoor jogging and the elliptical bikes during the summer, while you were strolling on the beach between 2 lazy sessions? We do too!
So we give you our best tips* to get back your sports mind!
When the return to work, the return to the constraints and stress of everyday life are making their return? There's nothing like making the start of the new school year the ideal opportunity to get back into sport. So make room in your agenda for the return of your favorite physical activity.
For an optimal and pleasant recovery, place it under the sign of conviviality: why not opt for sport with friends (a bike ride or a running session to end the day well) or group classes such as body bump, abs and glutes, pilates? So many disciplines that will allow you to do a deep and complete physical workout, while going at your own pace.
A good recovery must be done gently, do not imagine to resume your activity with the same intensity as two months ago. To avoid any risk of injury, it is imperative to go gradually during the first weeks of recovery.
Here are a few points not to neglect to resume slowly? But surely!
Set goals for yourself! As satisfying as it is fulfilling, reaching your goals will naturally give you the will to get back to it, for good?
Follow a weekly schedule: nothing better to keep you motivated for the long term. Discipline will be your key word. Add your sports routine to your schedule without further delay to make sure you never miss it!
Eat healthy! A good diet is the starting point for a healthy body. Even more so for a sports recovery, it needs to find all the necessary nutrients to function properly.
Also, don't hesitate to challenge yourself with your friends and participate in the city's sports events. In addition, you will be able to perform a number of exercises that are good for the body and that can only be done in pairs. Follow your performance with the Strava application, which will allow you to keep track of your achievements? and their evolution!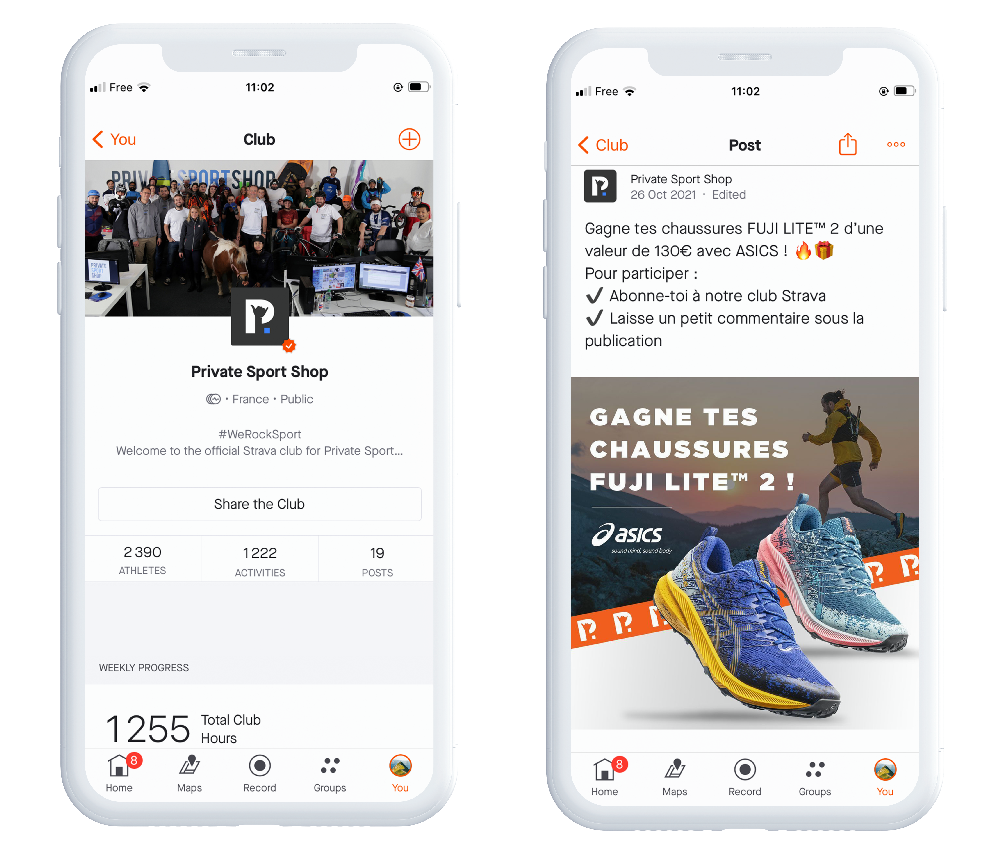 What is Strava?
It's an application that allows you to keep track of all your sports performances! Running, skiing, cycling, kayaking? Your physical activity is tracked by GPS, and you can then share it with others like on an ordinary social network.
Nothing better to boost your competitive spirit than to challenge yourself with other users.
Don't wait any longer and join us on Strava !
So, did we motivate you?